We have a new range of products and they are pouches/case.
They are also handpainted and customised according to what the customers want.
Choose from the designs available:
Use them as a pencil box, make up case OR EVEN USE THEM AS:
There are 2 ways to have your pouch:
If you don't like the design in a set,
don't hesitate to choose any 2 design for your pouch.
This is called Mix & Match!
There are some things to take note of before you start choosing!
Here are the designs.
The codes are the ones with D-0_. E.g. D-01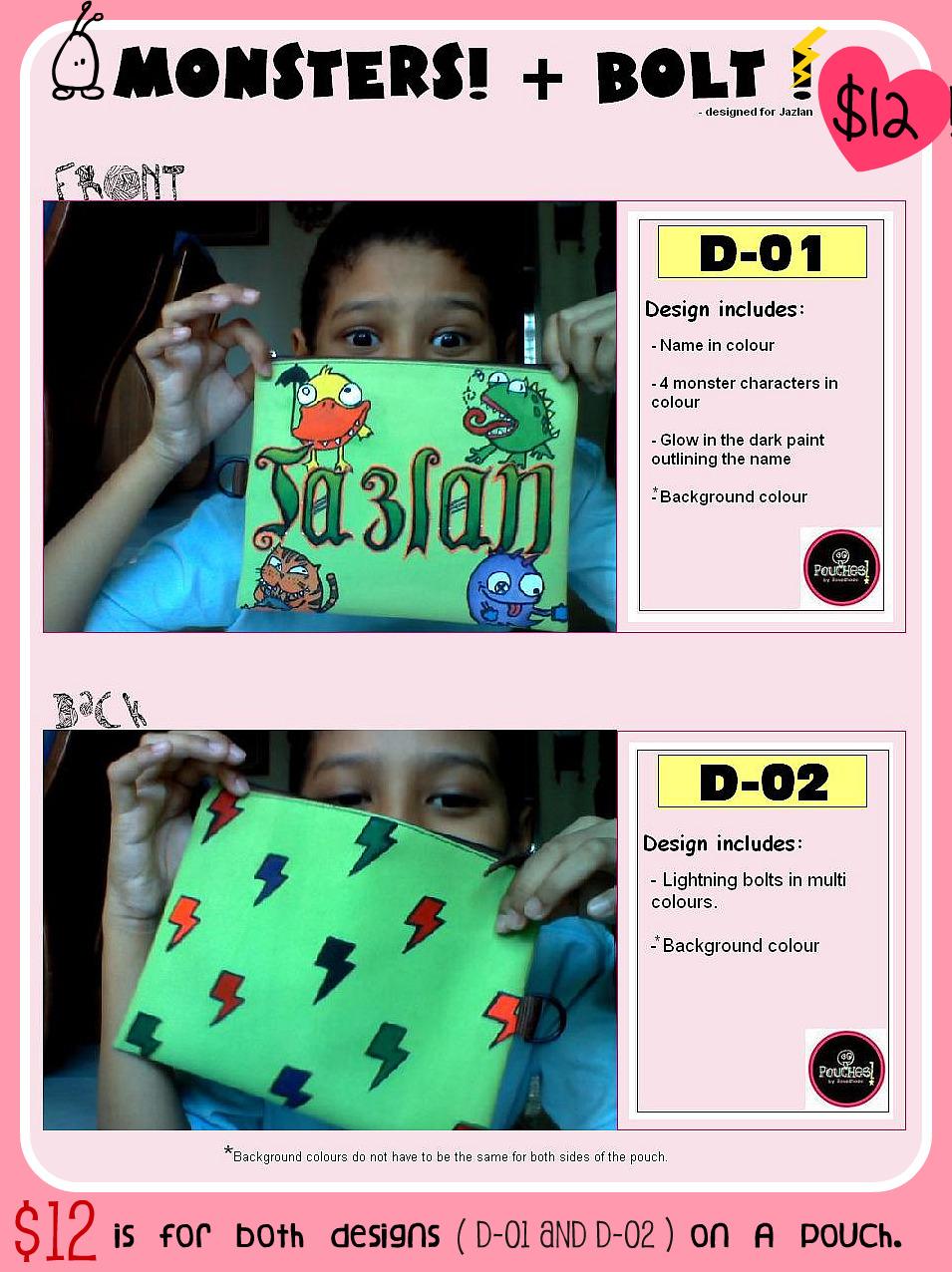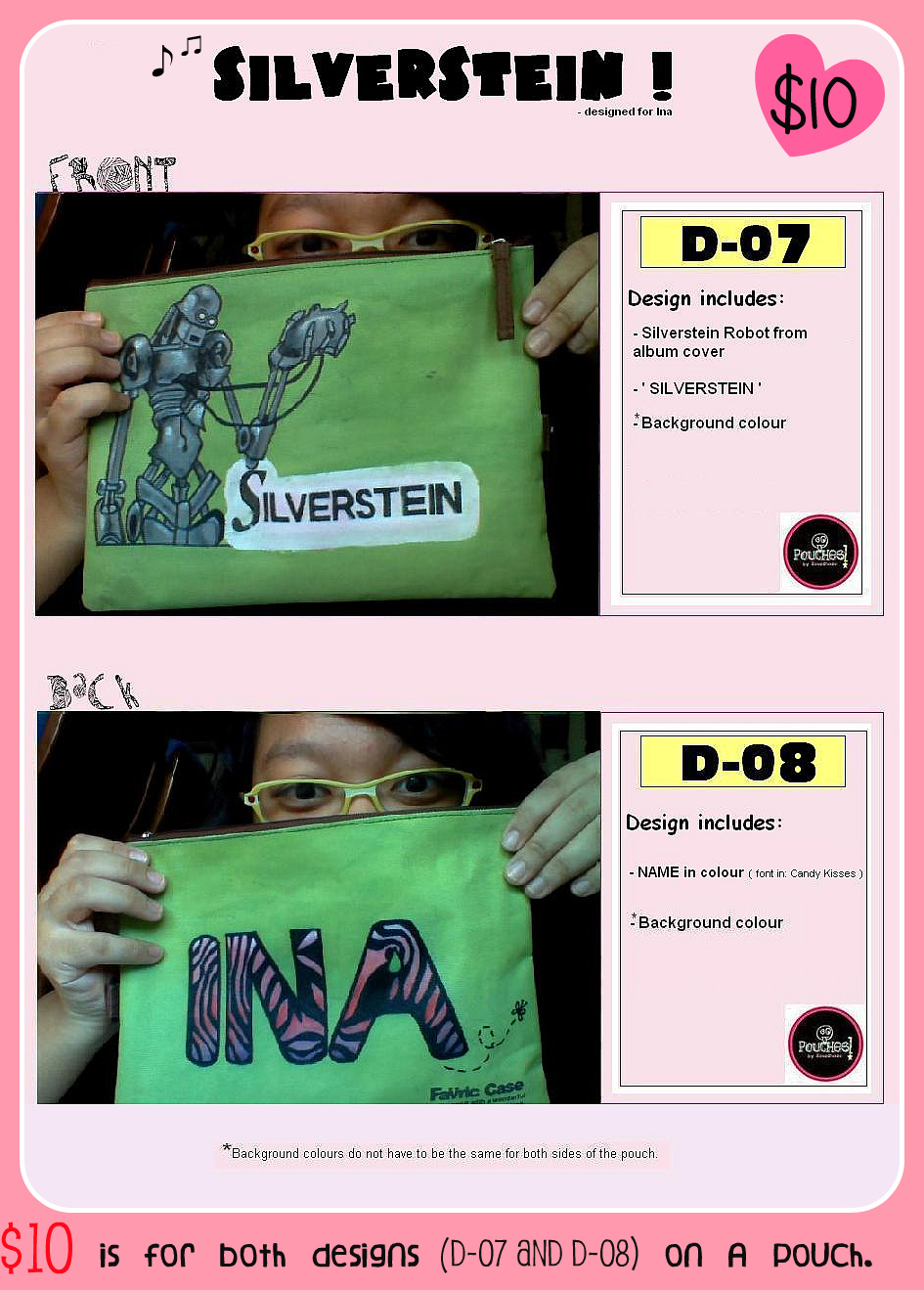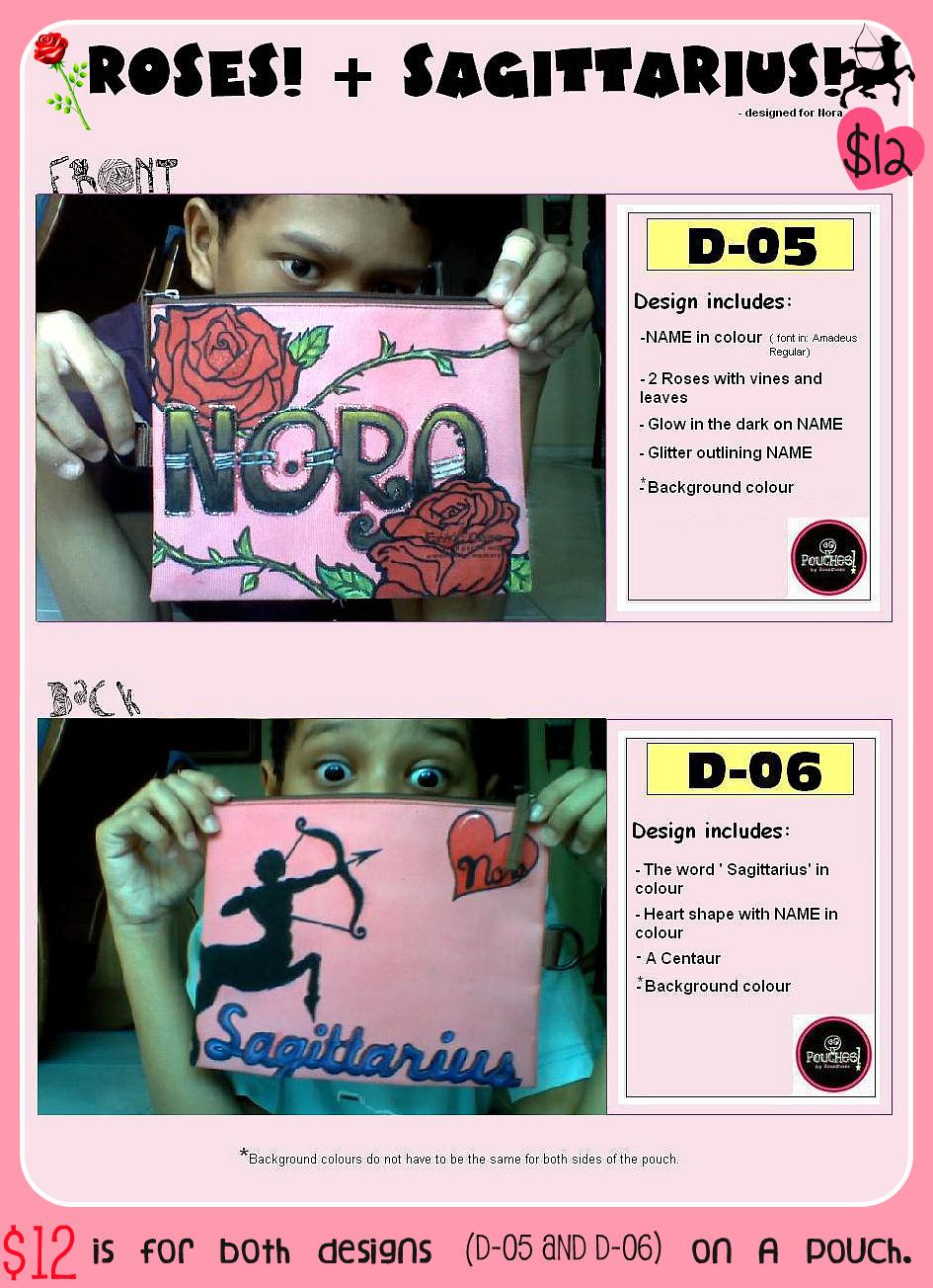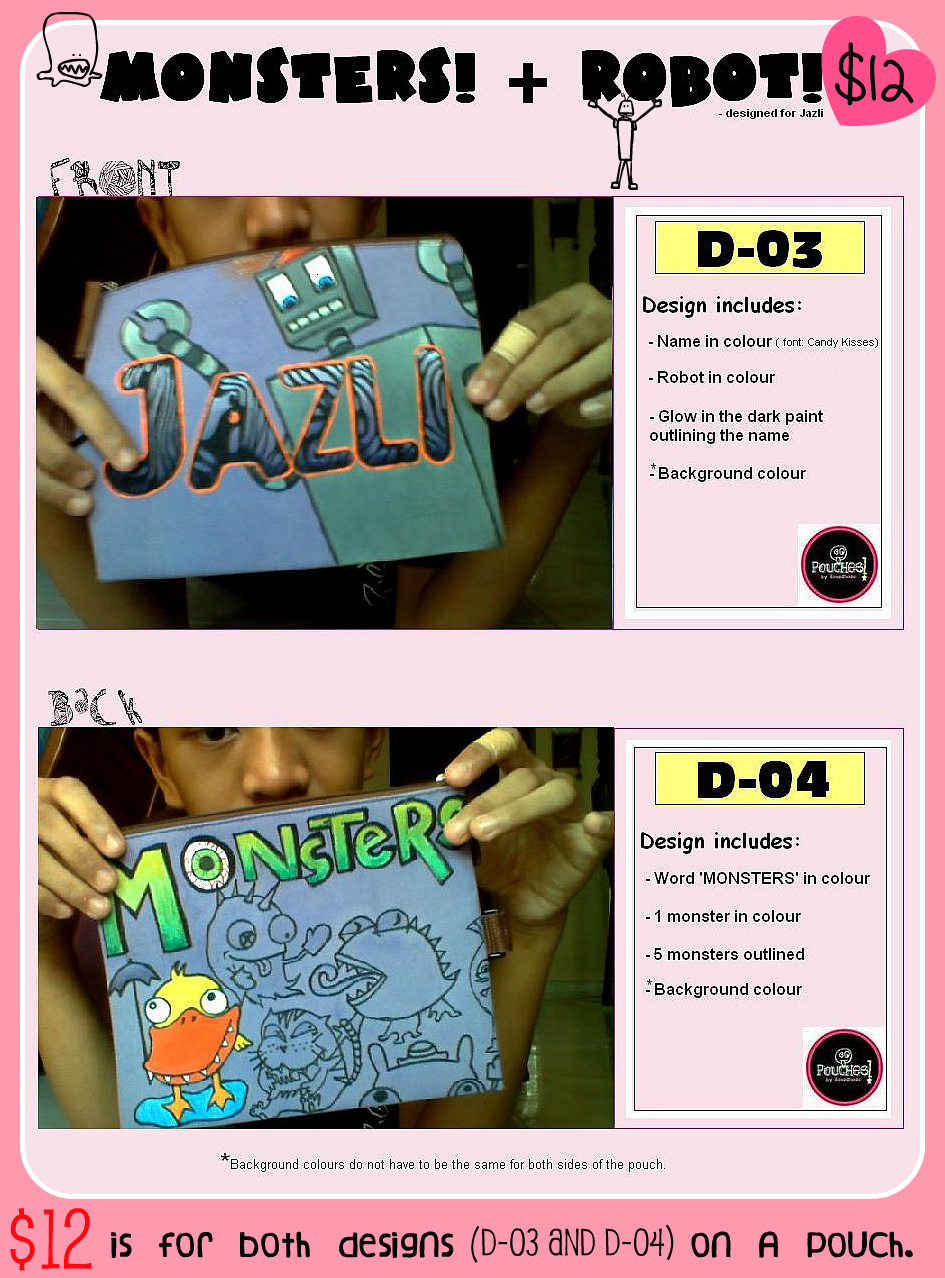 Don't like any of the designs?
With Love,
Shaff
VISIT THE SHOP HERE: http://iloveshoes-shaff.blogspot.com
Here are the pouches.
There are 2 ways for you to choose your pouches.

1) SETs
- Choose a pouch that has been designed with the designs seen in the pictures (a set) .
2) MIX & MATCH
- Choose a design for each side of the pouch (choose it yourself. mix and match)
for MIX & MATCH, do take note of the
CODE
of the design you want.
Email me your order with the codes.
(Click pictures to enlarge)
I have a few upcoming designs...
One of them is:
Fans of this will know. My sis requested it.
Also, you can have those designs on these bags:
These bags are available in Baby PINK, Yellow and Baby Blue
Baby Blue is not in the picture below:
ENQUIRIES?

Email me at:
shaffloveshoes@hotmail.com
A new range of products are now available on ILoveShoes!
And they are....
It started from a request by a customer, Irene, who ordered a pair of shoes from me.
She requested me to design 4 pouches for her and her friends.
I was too excited that I forgot to take pictures of the pouches before mailing them out
but the design looks like this:
Only the name changes for each pouch.
Now, I have more designs....
Price varies, depending on the design.
Got an enquiry?

Email me at : shaffloveshoes@hotmail.com
OMG! I, myself am loving those pouches!

Im selling off
2
packets of this:
This is a picture I took of one of the packets that I have.
As you can see, it has not been opened and is still brand new :
They are
8L
packets
(2.4kg)

Where did I get them?
Well, Chomel, my chubby naughty cat, won 3 packets of it in a cat show that he entered.
This:
We were SUPER happy that we had won 3 packets.
We then let him try it.
He didn't like it as my cat is a "treasure hunter"
As in, whenever he pees/shits, he would dig as deep as he can in his litter.
So, when I changed his litter to this
TRUSTIE PAPER SAND
, he just couldn't
DIG.
I think it's just his mentality. pft. wasted.
But this new paper sand is actually
SUPER GOOD!

It is a new type of litter for pets using:
it is not messy since it is bigger in size than sand and so it doesn't stick to your pet's paws!
So, there's not much mess and is easy to clean up if there is mess.
It is also
anti-bacterial
and has
SUPER FAST curdling speed
.
It's also
ENVIRONMENT FRIENDLY!!!
So, instead of throwing them away, I am selling them off at a steal.
2 packets for $20.

Inclusive of delivery.
Yes, that's right, I would
DELIVE
R it to you for
FREE!!

it's seriously
WAY
cheaper!
Pet Lovers Centre
is now selling it for
$14.88
. This is already the promo price which is only until 31 Dec.
U.P. $24.80!

Don't believe me?
Look at the poster below or click on the poster itself to go to
PLC
webpage regarding the offer.
Why not take this opportunity to try out this product?
It's at a way
CHEAPER
price anyway....
ANYONE INTERESTED?

PLS EMAIL ME at: shaffloveshoes@hotmail.com
OR
SMS me at: 91910043 (SMS ONLY)

Here are pictures on the directions of using the
ACTIVE CARBON PAPER SAND
:
With Love,
Shaff